Culinary Arts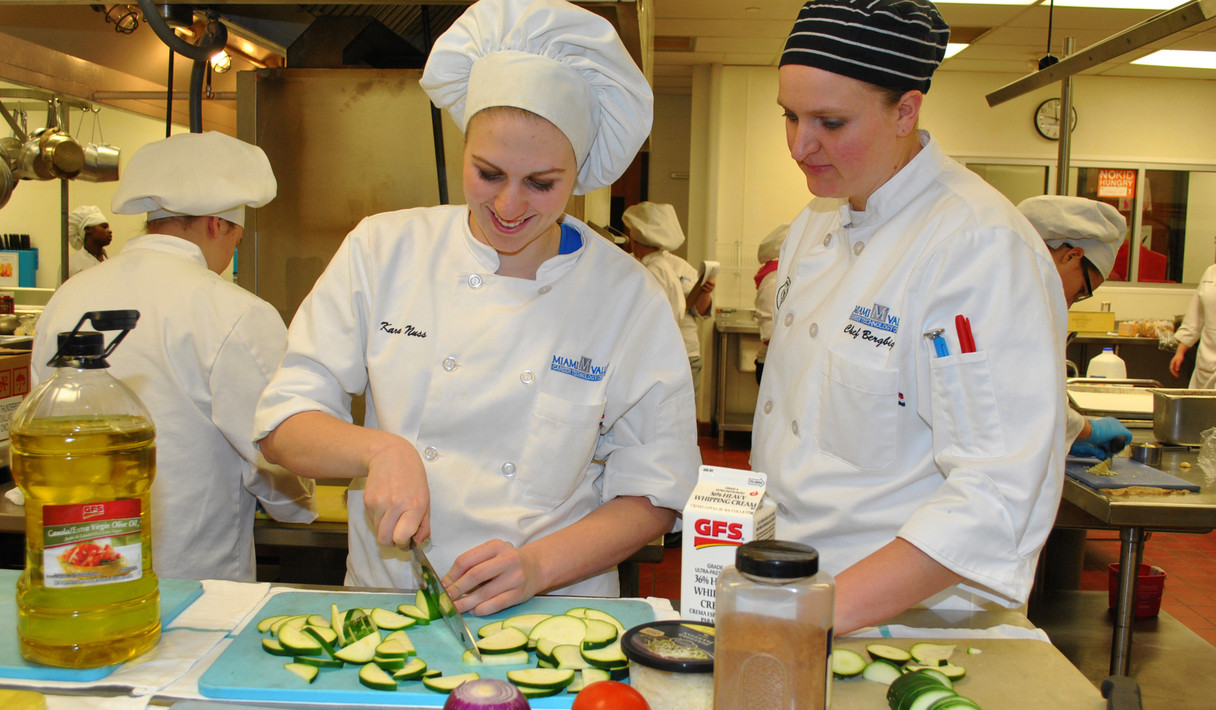 Description
The Culinary Arts program is a strong foundation for any high school student looking to take that first step in becoming a chef. Students begin their junior year learning culinary terminology, basic knife skills, operating lab equipment, and learning to be part of a team that works together toward success.
Culinary Arts students operate the in-school, full-service restaurant called the CULINARY CAFE, as part of their lab experience. To operate the cafe, each student is assigned a workstation in either food production or a dining room service area. The restaurant is open to the public from the surrounding communities, staff, and MVCTC students. The menu changes every day to give students the experience to learn different foods, cuisines, techniques, methods. Students also participate in FCCLA skill events on a local, regional, state, and national level. The benefit of doing well in these skill events has led to partial and full term scholarships.
Graduates of the Culinary Arts program upon completing their education at the MVCTC opt to enter the workforce, enter the military in food related fields or pursue a college education. Those students furthering their education are encouraged to attend universities that offer Culinary Arts, Baking & Pastry Arts, Hospitality Management or nutrition.
College Connections
Industry Standard Certificates
Bureau of Labor Statistics Data This shows the % of job growth expected in these careers through the year 2020. To learn more about these careers, click on the names below.
State Report Card Data Based on the most recent Ohio State Report Card Data for this MVCTC Career Technical Program
100% of students were working, in college, or the military one-year after completing this program
Testimonials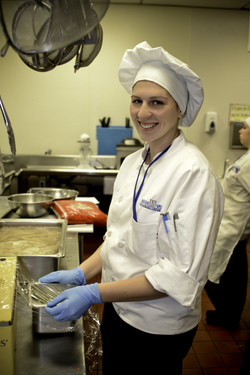 "" By coming to MVCTC and entering in the culinary program, it has opened many doors for me preparing me for my career. It has helped me become more of a leader, more confident, and more of a people person.""

Kara Nuss
Miami East
Culinary Arts Class of 2015
Program Fees
2016 Graduate

| | Junior Program Fees | Senior Program Fees |
| --- | --- | --- |
| Program Fees | $50.00 | $50.00 |
| Workbooks | $80.00 | $0.00 |
| Uniforms | $78.00 | $44.00 |
| Toolkit | $14.00 | $0.00 |
| Total Cost of Program | $222.00 | $94.00 |
2015 Graduate

| | Junior Program Fees | Senior Program Fees |
| --- | --- | --- |
| Program Fees | $50.00 | $50.00 |
| Workbooks | $80.00 | $0.00 |
| Uniforms | $78.00 | $0.00 |
| Toolkit | $14.00 | $0.00 |
| Total Cost of Program | $222.00 | $50.00 |
Additional Links