Practical Nursing Graduates for 2017
06/12/2017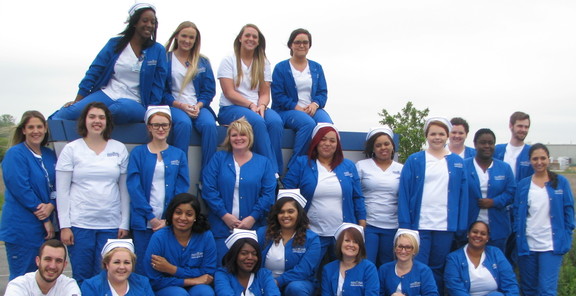 On May 24, 2017, students competed a year of rigorous training.  They celebrated their accomplishments with family and friends in a graduation recognition that included the traditional pinning ceremony.  MVCTC graduates have a reputation of giving high quality care and being sought after by employers.  In addition, many graduates continue their education toward their RN and BSN.
According to a previous 2009 graduate who is now a Director of Nursing and has competed her BSN, "When I see MVCTC on an employee application, I say to myself...I want that one."
Congratulations to the 2017 Practical Nursing Graduates.