Precision Machining Students Visit Oerlikon Metco
12/19/2018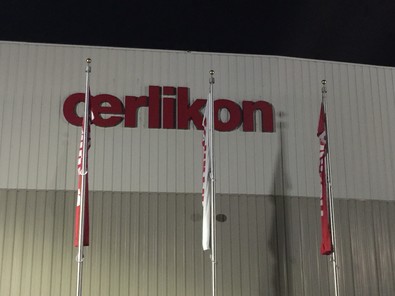 Thank you to the Oerlikon Metco facility in Dayton for welcoming Adult Education Precision Machining students recently! Students toured the Oerlikon Metco's facility at  240 Detrick St, Dayton, and learned more about their operations.  They witnessed first-hand the production of several components of the manufacturing facility and saw the tool room where toolmakers build and maintain the tooling for the facilities production process.  Oerlikon followed the visit up with interviews for six adult education students interested in becoming apprentice tool-maker for Oerlikon Metco!
According to the Oerlikon website, "Oerlikon is a globally leading company in the field of surface solutions, manmade fibers and drive systems. Based on these core competencies, Oerlikon develops production systems, components, and services for high-technology products. The company's commercial activities center on turn-key solutions for the manufacturing of protective coatings for precision tools and components (Surface Solutions Segment), equipment for textile production (Manmade Fibers Segment) and propulsion technology (Drive Systems Segment)."
Interested in a starting a new career in Manufacturing or Precision Machining, visit http://www.mvctc.com/ae/programs/career/pm to learn more about the next 900-hour program starting on April 1, 2019. Jump start a new career in the exciting and growing field of manufacturing!