April 2021 Construction Update from Dr. Weldy
04/13/2021
The weather has been more than kind to us over the past month, and quite a few portions of the project have been moving forward with a new vigor that only spring can make happen.

My goal for this update is to provide you with information about the project and take a moment to recognize some of the MVCTC Pre-Apprenticeship students who are a crucial part of the work that is taking place. From the beginning of the remodeling and expansion project, the district wanted to include as many of our students as possible in what I call 'the biggest career-technical classroom on campus.' We are fortunate to have so many students that have been a part of this project, and I appreciate the high-quality instructors who have prepared them to step right into some very important roles.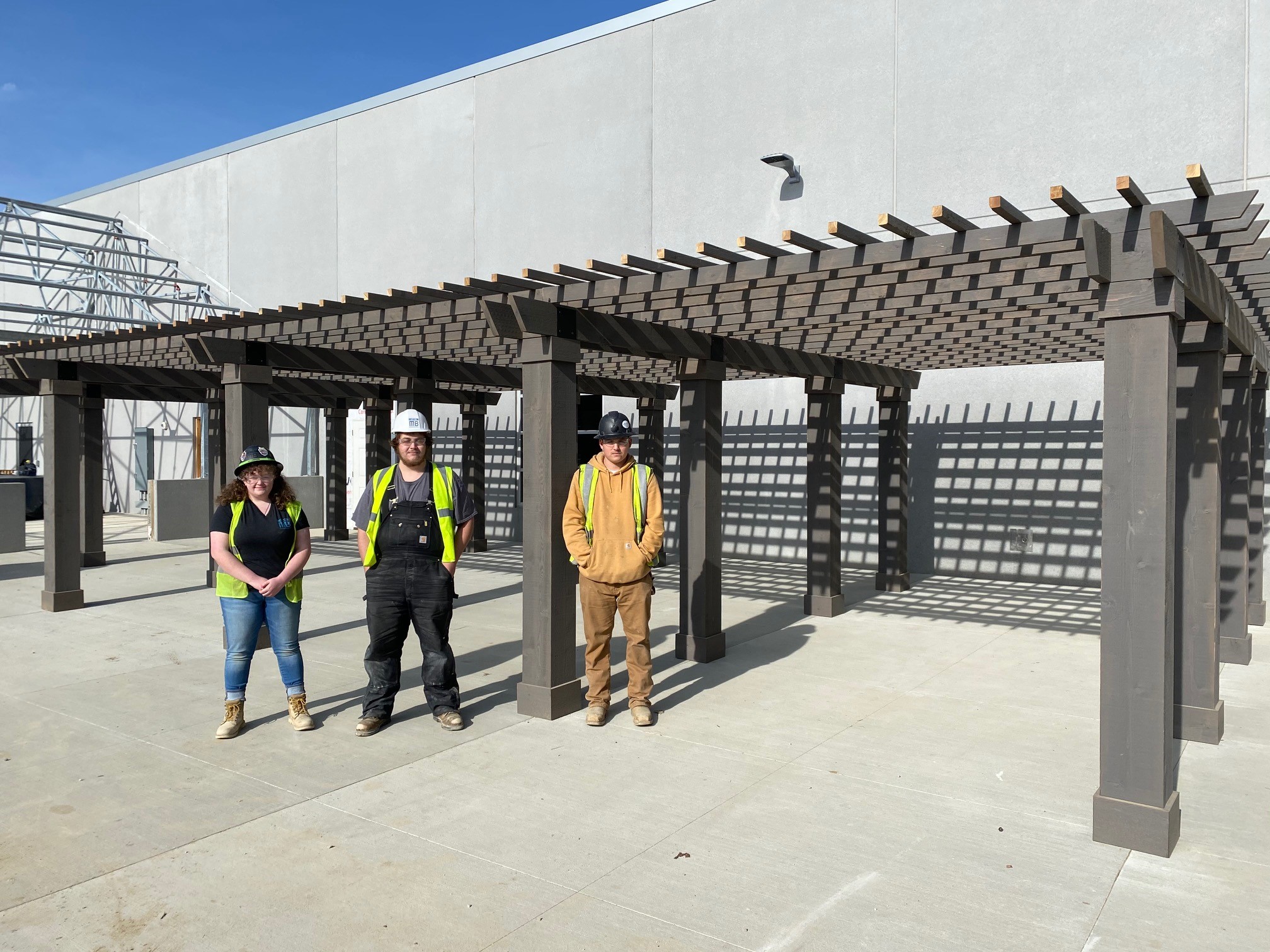 Construction Carpentry Seniors Working for Level MB - Laney Radford  (Milton Union), Andrew Boggs (Northmont), Giovanni Jaquez-Rascon (West Carrollton).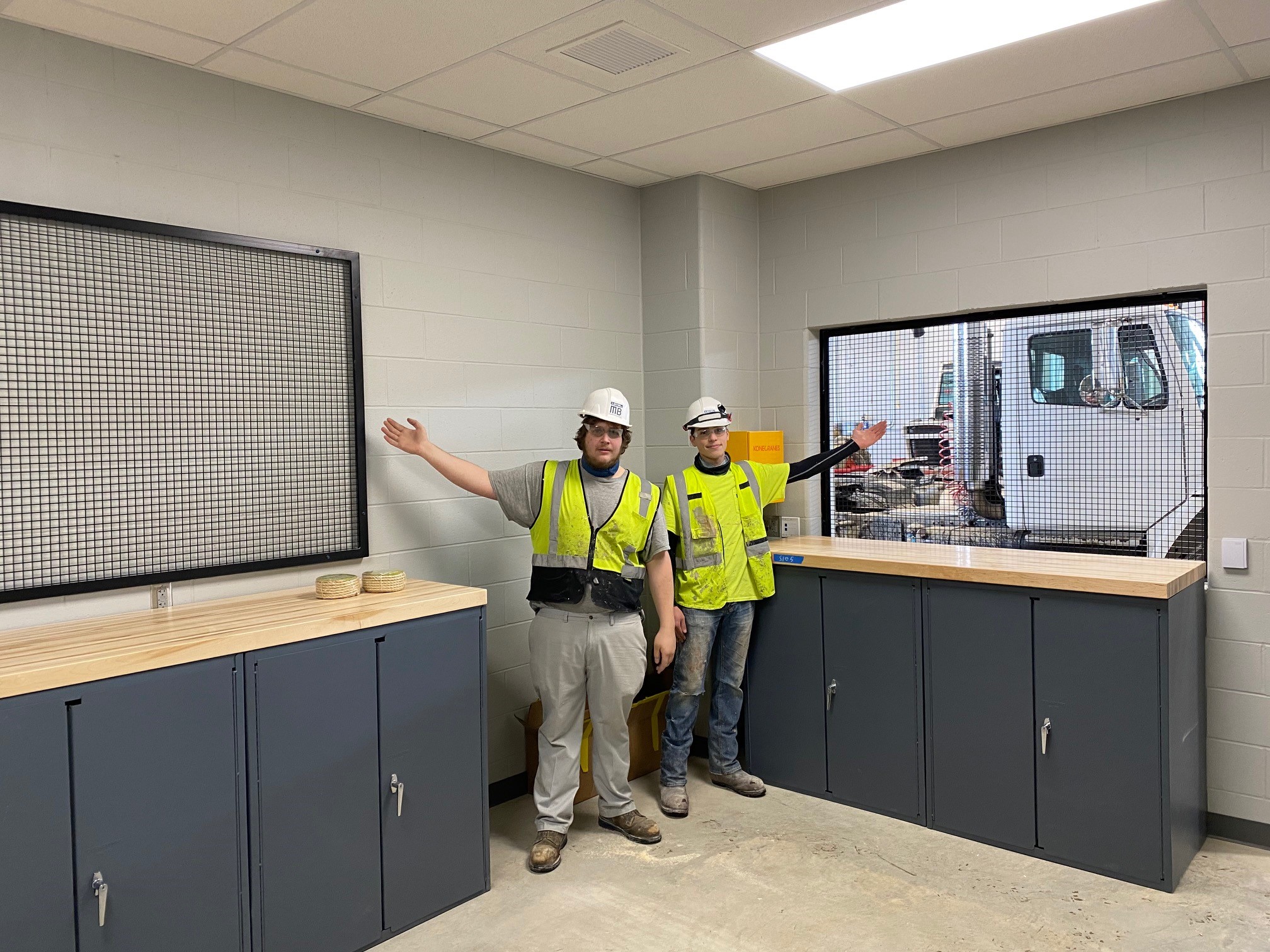 Level MB employed Construction Carpentry senior Andrew Boggs (Northmont) and Auto Collision senior Tanner Hixson (Eaton).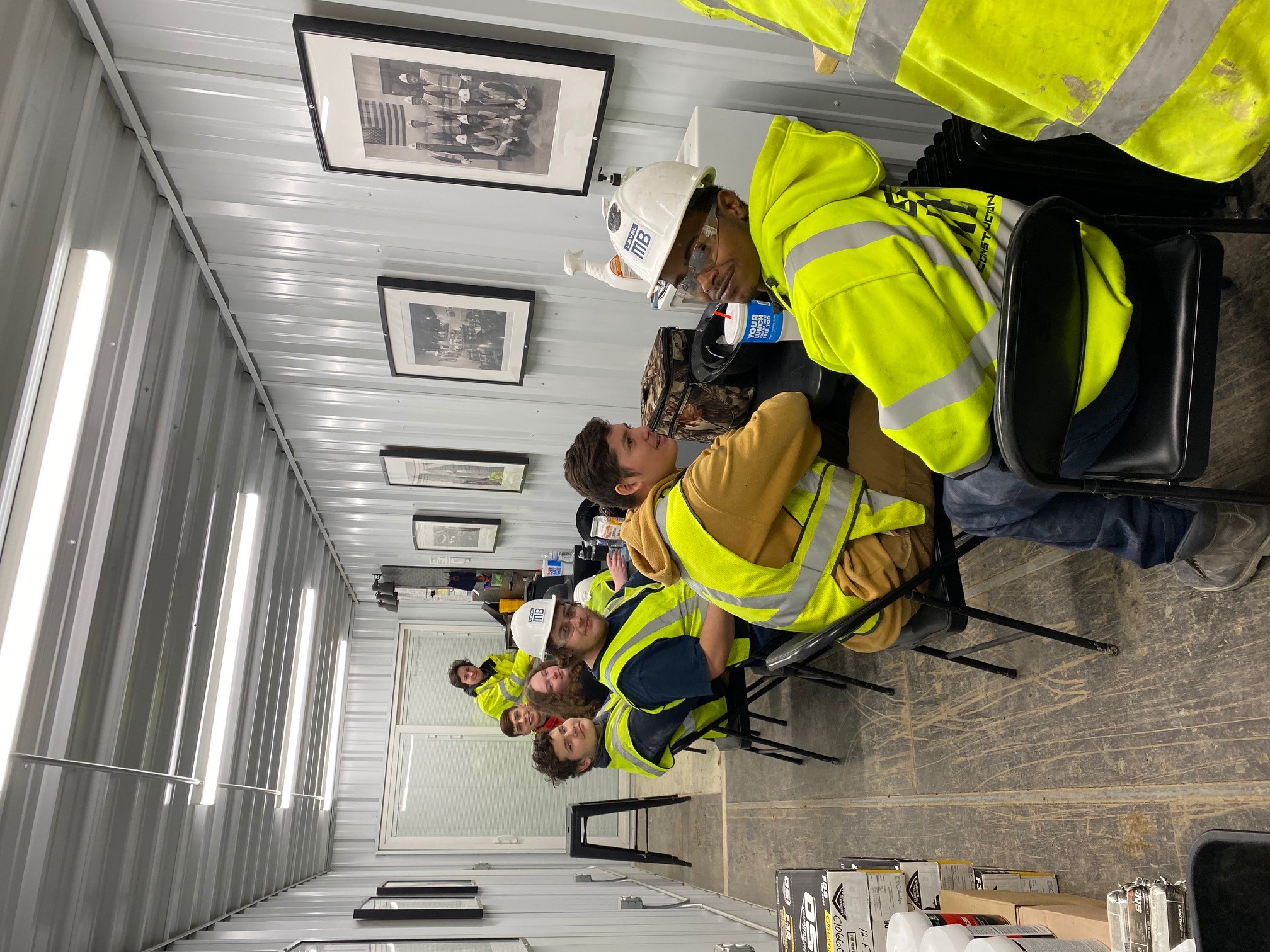 MVCTC students working for Level MB (Front to back) - Jerrin Walker (Auto Collision/Trotwood), Giovanni Jaquez-Rascon (Construction Carpentry/West Carrollton), Andrew Boggs (Construction Carpentry/Northmont), Nick Varvel (Auto Collision/Tri-Village), Laney Radford (Construction Carpentry/Milton-Union), Tanner Hixson (Auto Collision/Eaton).
Each year, we will add more students as the seniors graduate, and new students arrive on MVCTC's campus. In addition, I have also added some current photos of the project in the header on the Construction Website. A significant milestone was accomplished the week of April 5 when the north and south portions of the building spine were finally connected! 
In closing, the school will be wrapping up in the next four weeks, and the district has an aggressive construction schedule this summer. I will not provide a construction update in May but plan to have another one in July and again in August. Stay tuned!