October 2021 Construction Update from Dr. Weldy
10/07/2021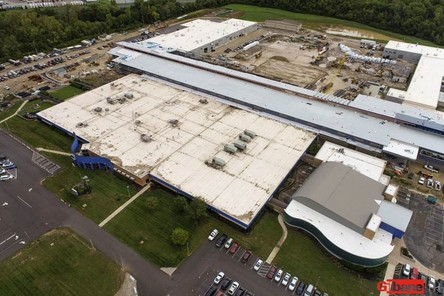 During the month of September, the construction team has focused on continuing to make progress in the Multi-purpose Activity Center (MAC) and the remainder of the building's spine. Contractors have been working through punch list items, as well as change order items in the north and south wings that are already occupied.
The contractors have completed the demolition on the existing East Building. They are also moving forward with their work on the Agricultural Complex. In the MAC, contractors are working their way through finishes on the ceiling, walls and floor. In this area, the terrazzo floor is the most critical item with the longest duration, so the focus has been to install everything above the ceiling as efficiently as possible. Along with this, in the MAC's kitchen, contractors are moving forward with work to allow preparation for flooring in the next couple of months. This will permit the contractors to bring in kitchen equipment and begin connections.
Throughout the spine, the contractors are continuing with fireproofing, masonry walls, stud walls, electrical, HVAC and plumbing lines. The contractors have poured all of the second floor and first floor slabs available.
The project has now surpassed the 50% mark in regards to the amount of total construction and fiscal expenditures. The district still expects project completion in January 2024. A great deal of work remains to be accomplished and we will continue to be vigilant in our overwatch of the entire expansion and remodeling project.