Robotics & Automation Program Highlighted by DRMA
08/25/2022

The MVCTC Robotics & Automation Program was recently featured in DRMA messaging.
https://www.daytonrma.org/foundation
Opening Doors. Together.
Van Henderson, Robotics & Automation Instructor, has been at MVCTC for over 27 years. He enjoys and takes pride in teaching and providing students with various career exploration options. He sees MVCTC as a valuable steppingstone offering guidance by leading his students in the right career direction.
Van especially values DRMA as they have opened many doors to regional manufacturers for his students.
>
Ethan talks about the opportunities DRMA has brought to his future manufacturing career. <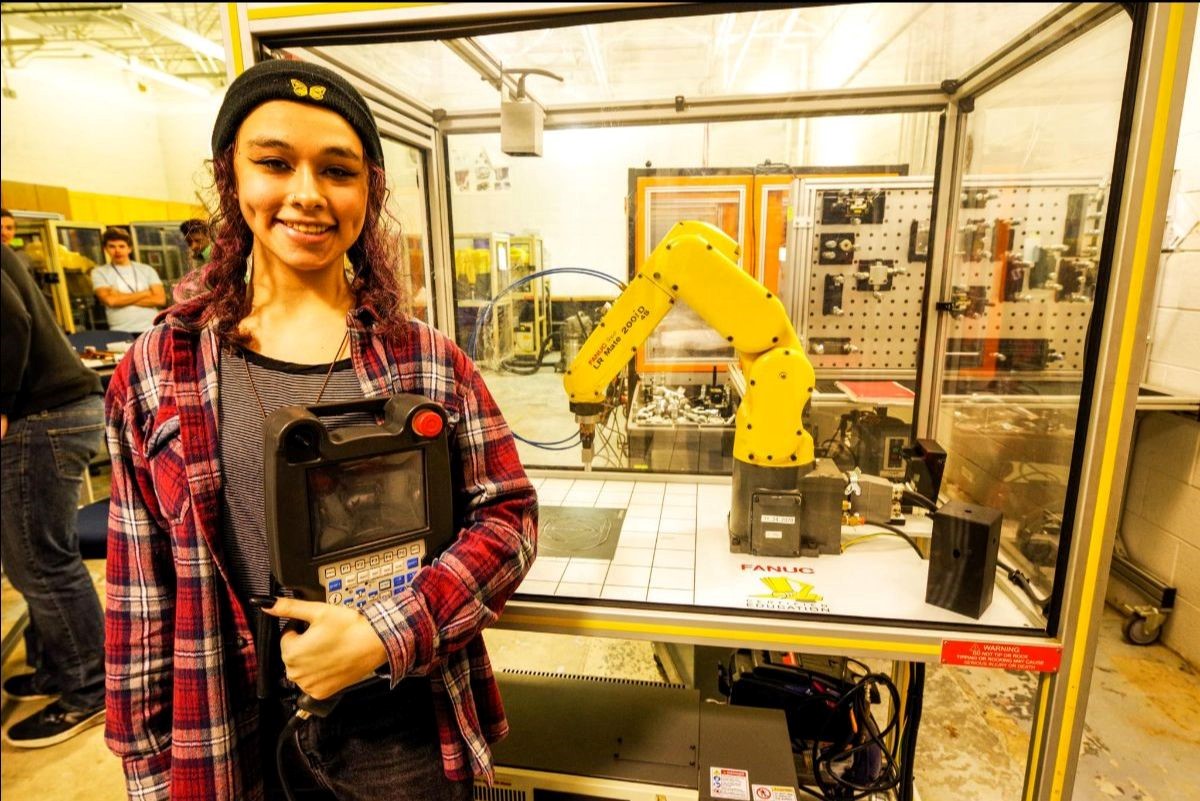 "I was first drawn to manufacturing after seeing a Battle Bots competition at the age of 10. That inspired me to enroll at MVCTC in robotics. This year we toured Dysinger on National Manufacturing Day and I really thought the projects they worked on were very cool. I look forward to using my double engineering degree to solve problems and help others that are less fortunate."
Emmalyn,
- Miami Valley CTC, Robotics