6800 Hoke Road, Englewood, OH 45315
(937) 837-7781 | www.mvctc.com
Digital Design
Program Information Sheet
Description
Learn web & motion graphic concepts and theory; logos, digital illustration, color theory, typography, basic photography, image manipulation, video, and animation
Develop creative user experiences and user interface (UI/UX) design for responsive websites, along with front-end web coding (HTML5/CSS/JavaScript)
Participate in SkillsUSA leadership and skill events
Check out the Digital Design Promotional Video
For more information about CIW, visit http://www.ciwcertified.com.
Work-Based Learning Opportunity - Advanced Placement
Program Instructor - Mrs. Donita Massing
Contact Instructor
Curriculum Plan Career Tech courses you will be taking along with college credits and certifications available.
Suggested Skills For Success
Certifications Opportunity to earn the following certifications in this program.
College Connections
Additional Links
Where are they now?
Ohio Means Jobs Related Occupations Search
Testimonials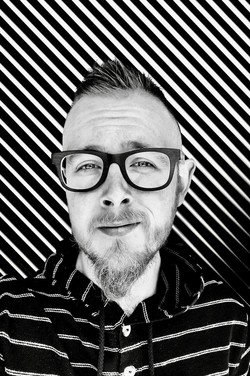 "I chose to go to MVCTC because I was passionate about art but didn't have the opportunity to be exposed to all the digital media possibilities out there. That's when I met Mrs. Massing and she cultivated my love for the design world in all aspects over my two years there. She was a big reason I decided to start teaching because of how passionate she is about the success of her students and I wanted to inspire others in that same manner. After graduating, I took my scholarship from the Digital Design program and continued my schooling at Sinclair Community College where I received my Associate's Degree in Visual Communications. While at Sinclair, I was able to work at Huffy Bikes Corporation for an internship during my last year. I transferred down to Shawnee State University to finish out my schooling and that is where I received my Bachelor's Degree in Visual Design. A year after graduation, I was offered a teaching position at Shawnee State University and to date, I have taught over 33 classes; from Digital Foundations, Digital Illustration, Digital Imaging 1&2, and Typography. On top of teaching, I am also a freelance designer. I have designed for many different individuals and companies from Ohio to Los Angeles. My main focus at the moment has been the work I have done in Southern Ohio. I have designed and helped create two apparel business store front locations in Downtown Chillicothe Ohio and the owner has been my biggest client. Going on six years of working together, I have designed Roosters Wings Restaurant Apparel for both the employees and customers at 90% of their locations in Ohio, Indiana, and West Virginia. From working with corporate companies that you see every day, to inspiring the future of the industry, none of this would have happened if I didn't take the plunge and enroll into the Digital Design program at MVCTC."

Matthew Daniel
Trotwood-Madison
Freelance Designer and Graphic Design Professor at Shawnee State University.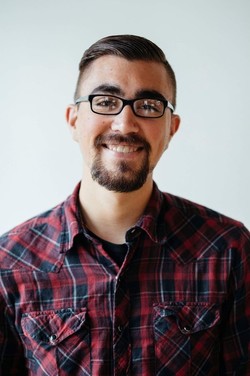 "I graduated from MVCTC in the class of 2013 in the Digital Design program. I loved all aspects of design while I was in the program, but when we started film, I fell in love with it. After being introduced to film, I went to Cincinnati State and received my Associates in Audio/Video Production. I continued my education at Wilmington College and while I was in school, I had two internships at WLWT Channel 5 News Station as a video editor and at a non-profit venue called the Underground as a producer. I graduated from Wilmington with my Bachelor's in the fall of 2018. I also was able to land an internship as a video editor/production assistant at a media production company in Newport called Drive Media house, which eventually became a part-time job. A few years later, I was offered a full time video editor position at a church called Crossroads. I'm currently going on three years at Crossroads and have continued to educate myself in post production throughout my time at Crossroads. I have mentors and an amazing boss that pours into me if I have questions or need guidance in editing. I'm continuing to learn more techniques and programs to further my post production career and to build my network for freelance work. I love my job and career path in film and I owe it all to my opportunity at CTC.""

Bryce Peña

Video Editor, Crossroads Church.