6800 Hoke Road, Englewood, OH 45315
(937) 837-7781 | www.mvctc.com
Business Ownership
Program Information Sheet
Description
Business is everywhere! Join a versatile program to study general business with a focus on entrepreneurship
Manage MVCTC school-wide merch sales, develop a business plan, and learn QuickBooks
Yearly BPA contest winners who advance to state & nationals by developing leadership and presentation skills!
Work-Based Learning Opportunity - Advanced Placement or Internship
Program Instructor - Mrs. Mandy Watts
Contact Instructor
Curriculum Plan Career Tech courses you will be taking along with college credits and certifications available.
Suggested Skills For Success
Certifications Opportunity to earn the following certifications in this program.
College Connections
Additional Links
Where are they now?
Ohio Means Jobs Related Occupations Search
Testimonials
"MVCTC has prepared me for a future of leadership and servitude with the academic challenges I was given through CCP and the opportunities I have had, such as running for BPA State Office and being a student ambassador."

Benjamin Bitner
Twin Valley South
University of Dayton, majoring in International Studies
"MVCTC helped me succeed by giving me the training and skills I need to excel in the professional environment. I've learned many helpful office program techniques and improved customer communication skills. If I had to sum up MVCTC in one word, I would say creativity. You really get to explore yourself and what you'd like your future to look like through each career program. It's been an amazing time so far, and I can't wait to finish the year strong!"

Rose Medrano
Franklin Monroe
Intern for "At Your Service Pools & Spas"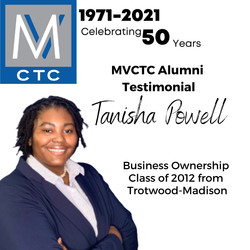 "MVCTC helped me to be successful by teaching me core values of business ownership and exposing me to diversity."

Tanisha Powell
Trotwood-Madison
Earned her bachelor's degree in Accounting and is a State Farm Account Representative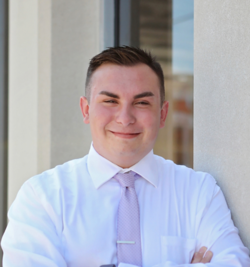 "Miami Valley Career Technology Center has allowed me to develop my education further and surpass my expectations for high school. Students are provided many opportunities and the ability to get a head start on a career path. My education at MVCTC has allowed me to become a state officer for Ohio Business Professional of America, helped me obtain my current job, and taught me skills needed to help start my small business."

Alex Shartle
Valley View
Internship as a Customer Service Representative/Teller for First National Bank of Germantown